So I'm not sure how graceland retreat is going, becuase i'm writing this the day. However, we can see if I can predict the future correctly. This is how the games are going to go.
It will be in an amazing race style, where you run from building to building doing roadblocks.
Playdough Pictionary
Then a price is right, which item do you think is more expensive?
Well if you want to know, the glider is one dollar more than the other two. So whichever one the people choose will be the difficulty of the sodoku puzzle they will have to answer.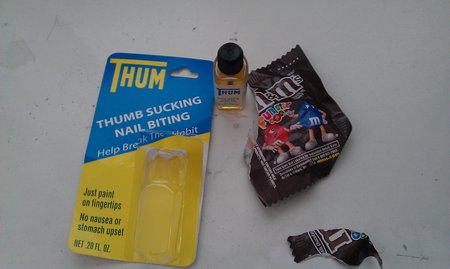 Then I bought this thumb nail don't bite and am putting it on some gummy worms. It will be pretty funny, because i tried it, and its kind of spicy bitter. *asdfs* is what my mouth went.
Then there will be find a tea bag in a big arena.
With finally an angry bird like game.
If you need more description leave a comment so when I do come back, I can maybe show images of what happened. Especially on facebook.