So I was at my uncle and auntie's house. They have been growing plants in their backyard for a couple years. Now they have a crazy cool garden. A lot of plants and fruits.
The blueberries straight from the trees are amazing. Sherri and I ate so many pieces. Because of my uncle, I have been inspired to try to grow my own plants. We will see in a couple years what happens to my backyard.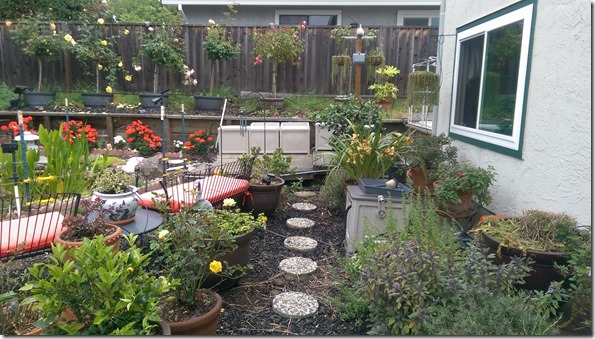 As for irrigation, I ordered the melnor wi-fi controller to do all the irrigation. It took a little while to setup because I had to set up my network router to do wireless G and wireless N. That is also when I found out that when my computer was upgraded to windows 10, it didn't have a driver for my network N wireless card, so I was always only able to connect on G network.
So that is how my garden adventure starts.