Woke up to a beautiful day in Oia. It was so calm seeing the water and all the fishing boats just floating around out in the ocean. Sherri was really tired so she was sleeping in for a while.
We decided to do the volcano tour today. And we had a pretty cool tour guy making sure we knew where to go. The one thing that we noticed is how fast the guy who was taking us to the bus walked. It is the tall long legs of Greek people.
Here is my beautiful wife all dressed up for our volcano hike.
We got to take a boat to the volcano. It is interesting to see how people work on the docks. They were nice and late like always, I think our boat came 15 minutes late.
The boat ride messed up my hair. ?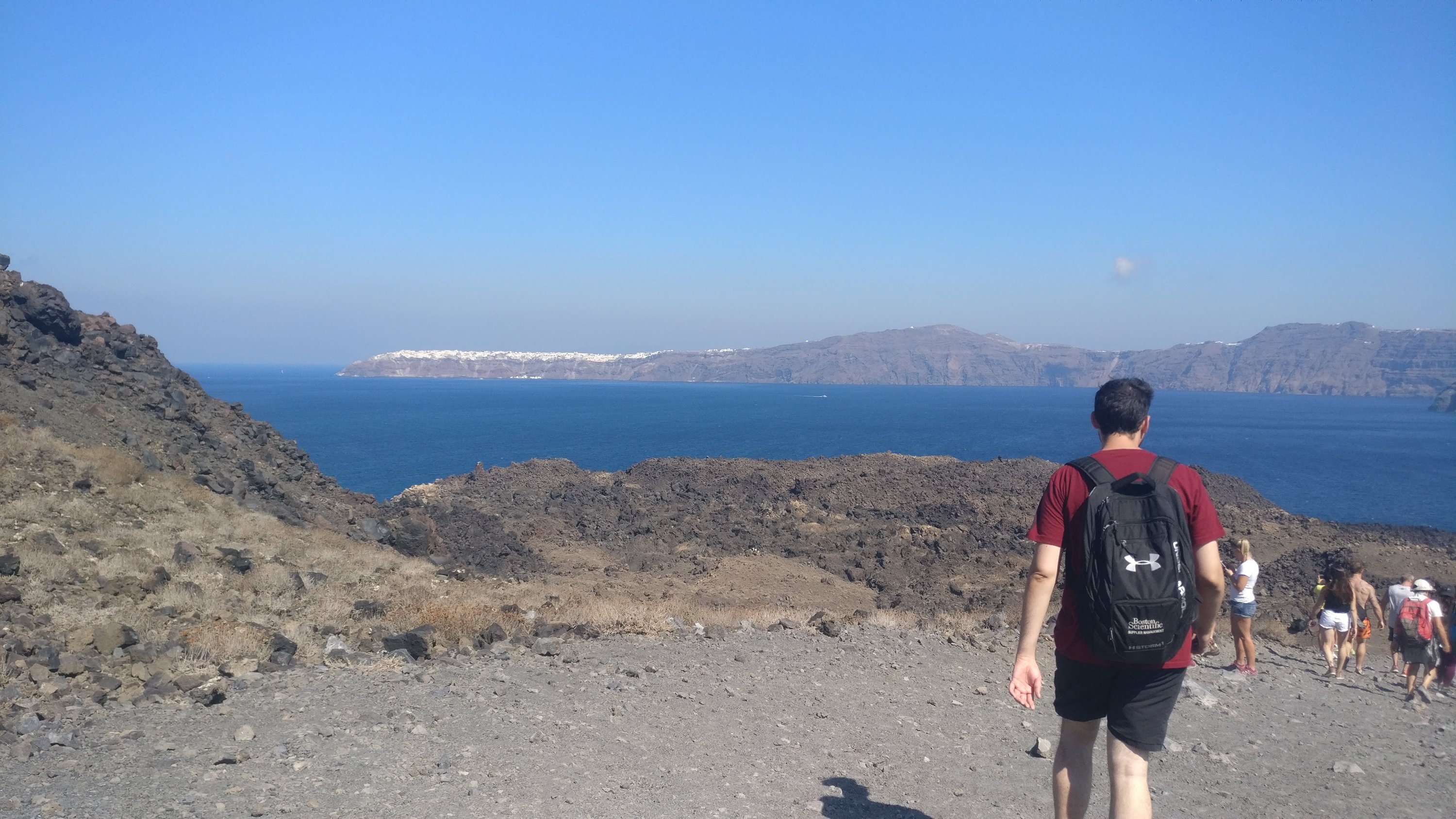 The volcano tour was okay. Not much to see, just a lot of rocks to walk on. Just walking to the top and back took 1 hour. We did get some nice pictures but there was not much to look at.
The boat then went to the other part of the island so we could swim in the hot springs. I did jump in but I did not have a noodle so I was super tired after treading water for 5 minutes. I wish I could tread water longer.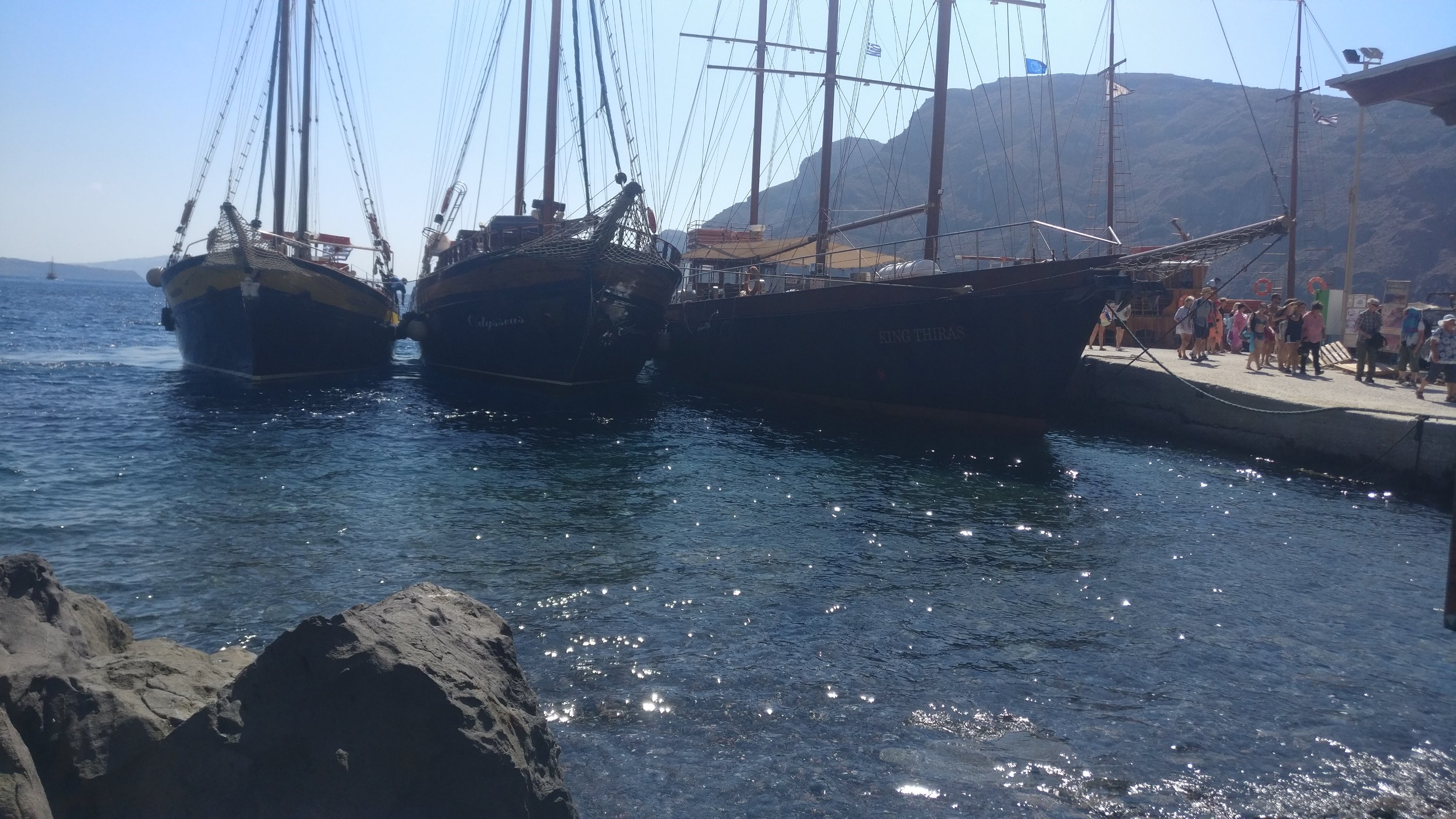 The area had this cute little area to just eat and rest. We went to one restaurant and they took forever to even get to us (I think we sat at the edge for 30inutes) so we went to another drop in restaurant to eat. The winds were actually getting pretty strong while we were out there. I heard them say there is a storm coming in so all the tour boats went early today.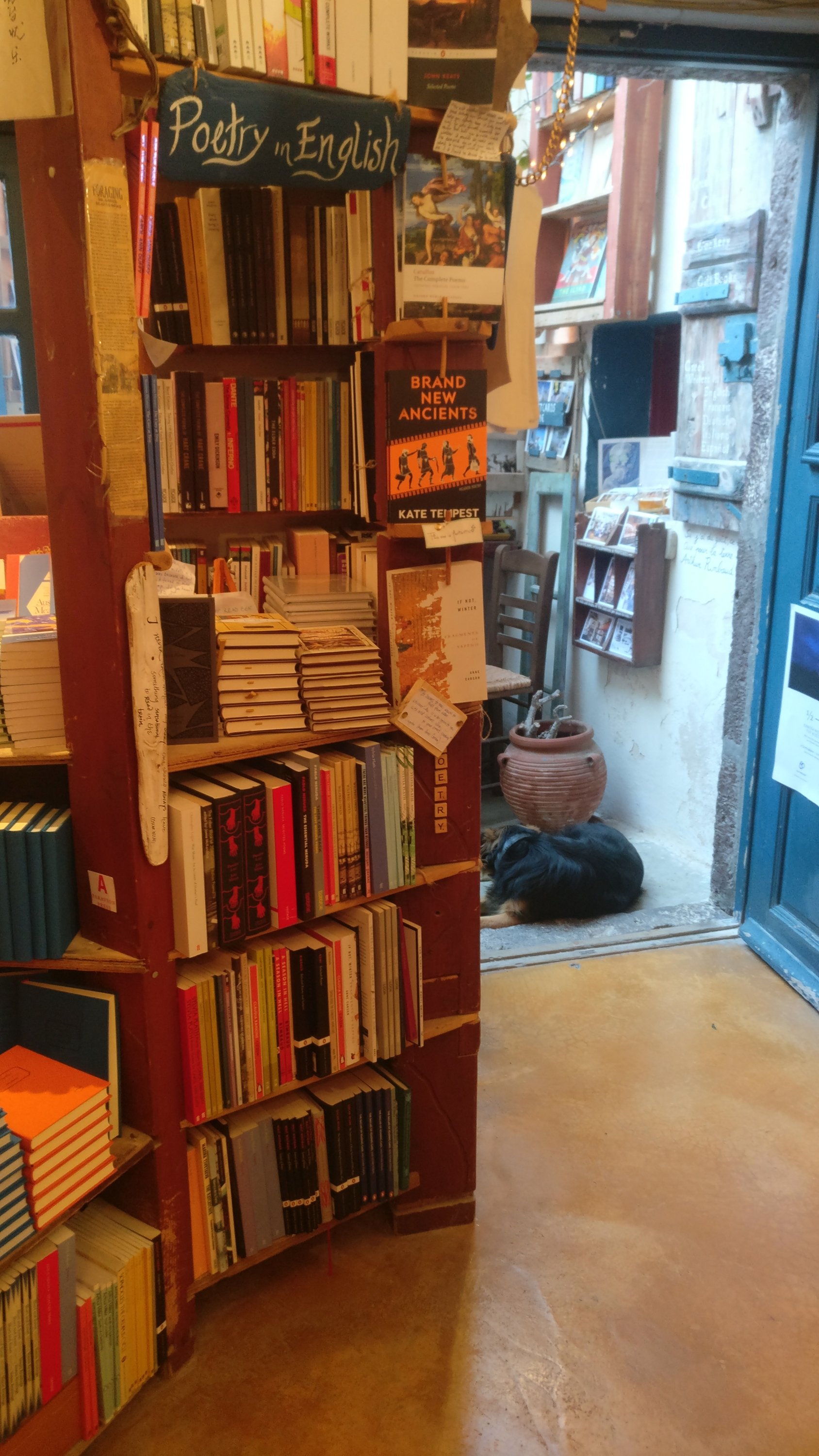 There was a really cute bookstore out in Oia. It was run by a guy from Tennessee. He had changed the place into a really pretty room. They also had a little area to read the books you buy upstairs. They also had quotes across the top of the ceiling.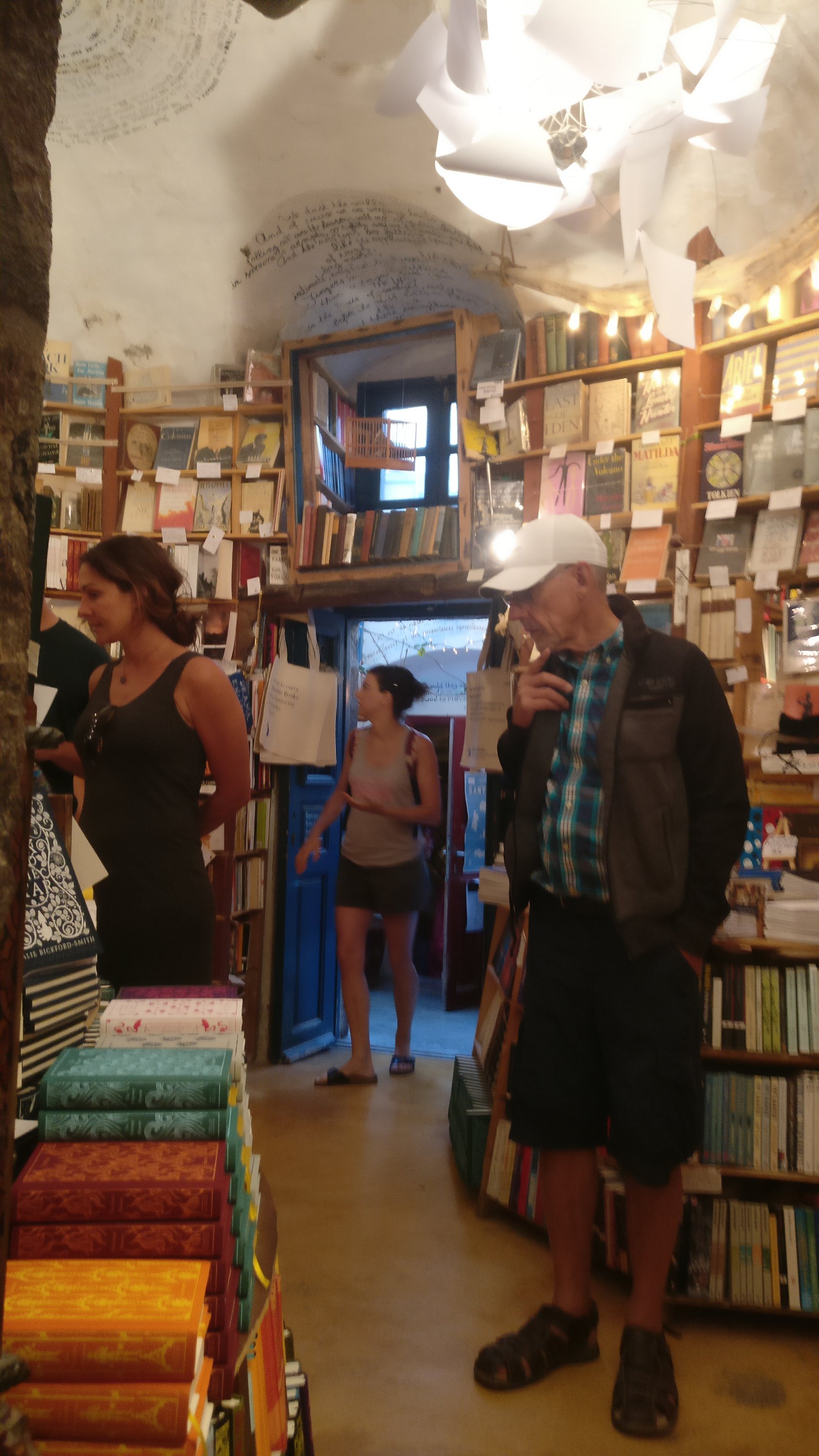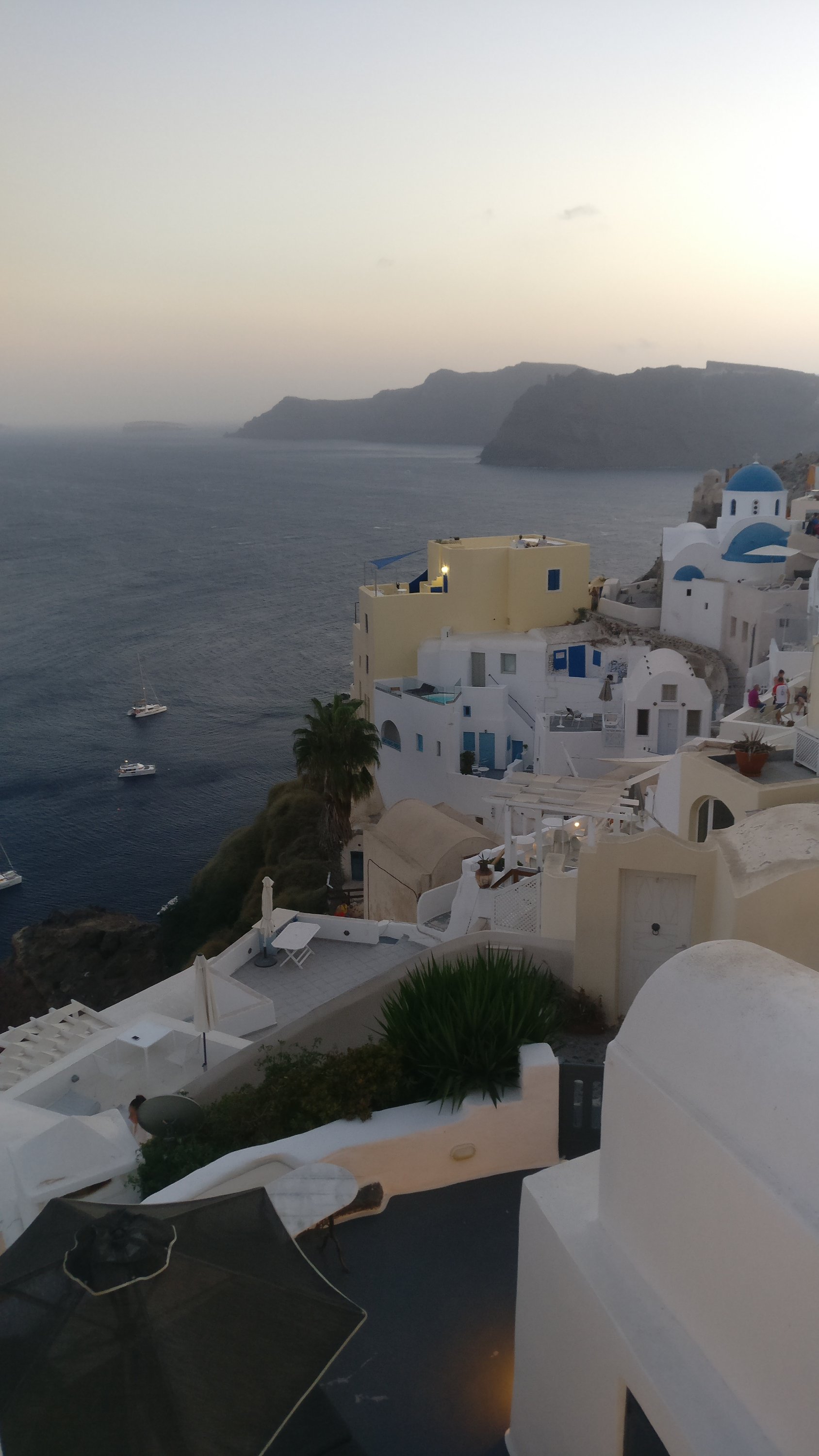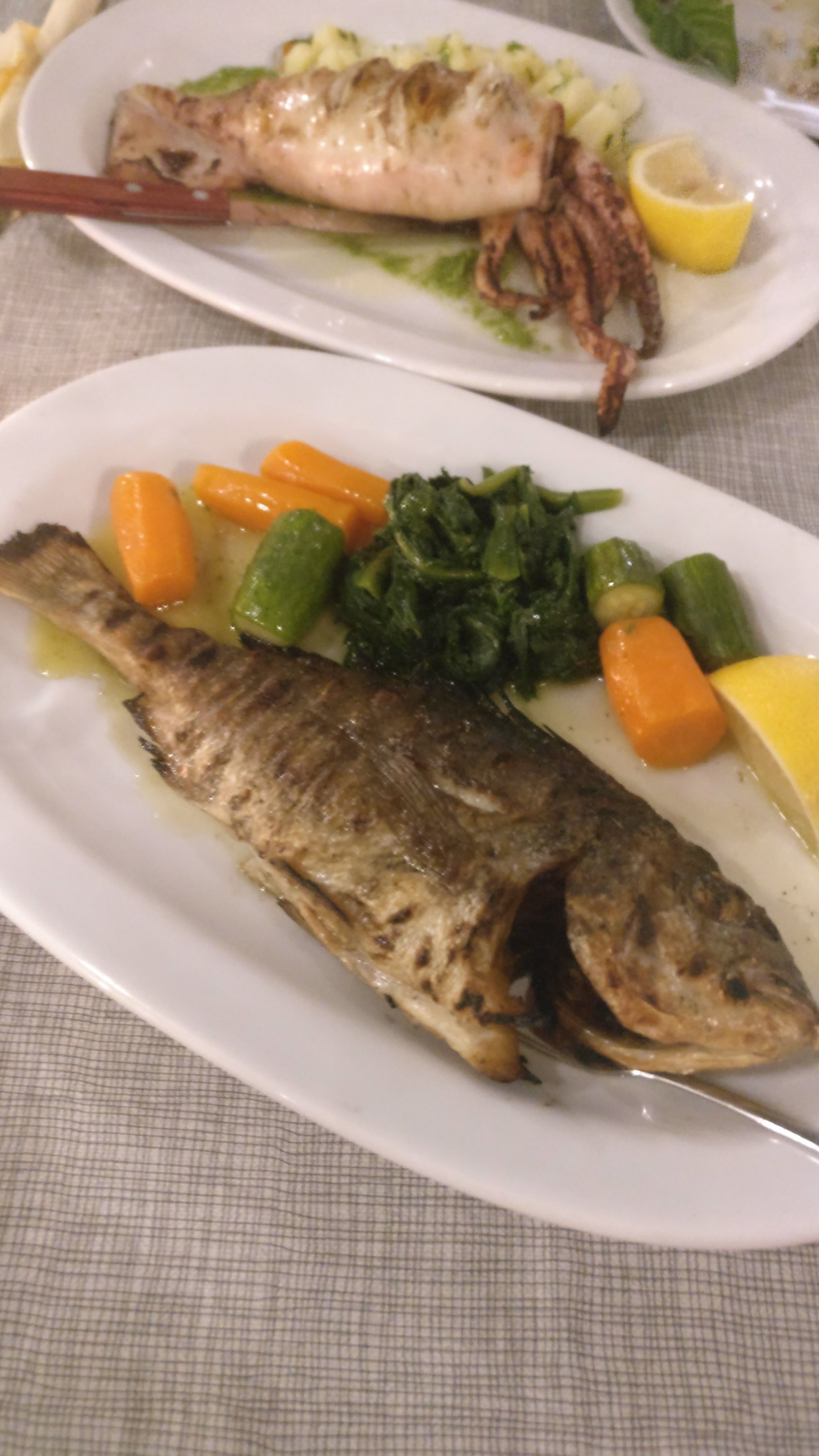 Then we end the night walking around Oia and eating at one of the other restaurants called Skala. The fried fish was amazing and it is crazy how good they can cook fish.
Sherri and I ended up the night enjoying more wine and cuddling with each other while enjoying the night.