So I got to work out in the field yesterday. So after work, It was time to go to Cal Academy of Science for Nightlife. Since I was working out at a jobsite in emeryville and was waiting for my friend to finsh work to meet up at Oakland, I had 2 hours that I had to waste.
In order to waste time, I first started walking around Lakeshore Avenue into and out of all the shops. I eventually walked into all the store and ended up talking to a guy who was watching the parking lot for Wells Fargo Bank.
After that, I decided to drop by my grandma's house. She didn't know I was coming, and when i walked in, I was surprised to see 2 of my uncles there. My mom's brother is a plummer and he was setting up a new shower. While my dad's brother was there getting ready to take my grandma to the store later. So what was my purpse of going to my grandma's house, I just wanted to use her restroom, and take a nap on a bed. =)
Then at around 6pm, I went to Cal Academy with my friend. That place is pretty cool at night, there was a dj mixing some good beats. Mostly really good for ambience, but not really for dancing. I did see a guy do a shimmy which was hilarious. As for the museum, i loved the aquarium place, i enjoyed all the oversized fishes, where I just think of them as being overweight. I took some pictures next to some of these really small fishes.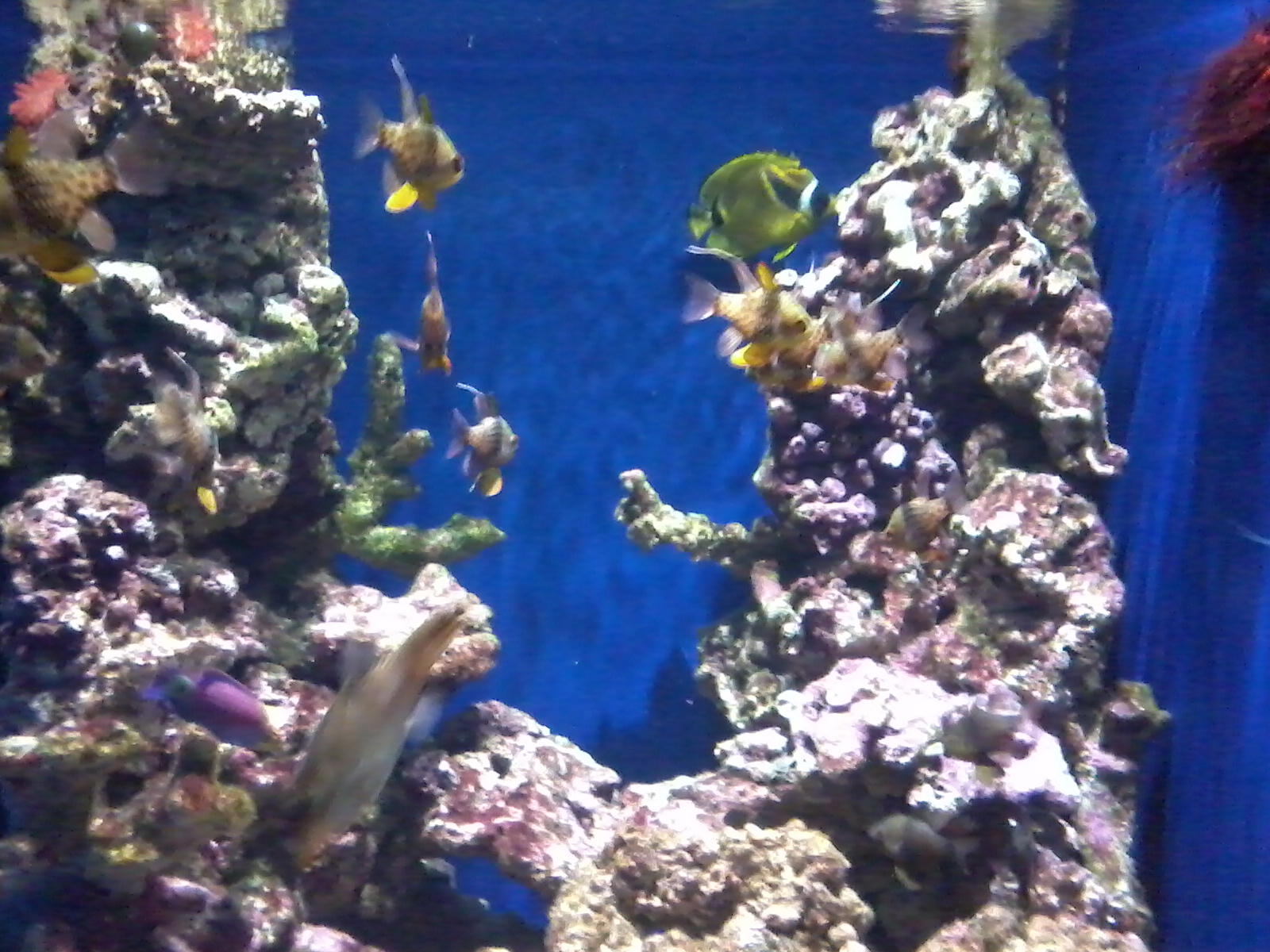 I only took a couple picutres because my phone ran out of batteries.
I was trying to mimic the monkey to see who had a bigger hand.