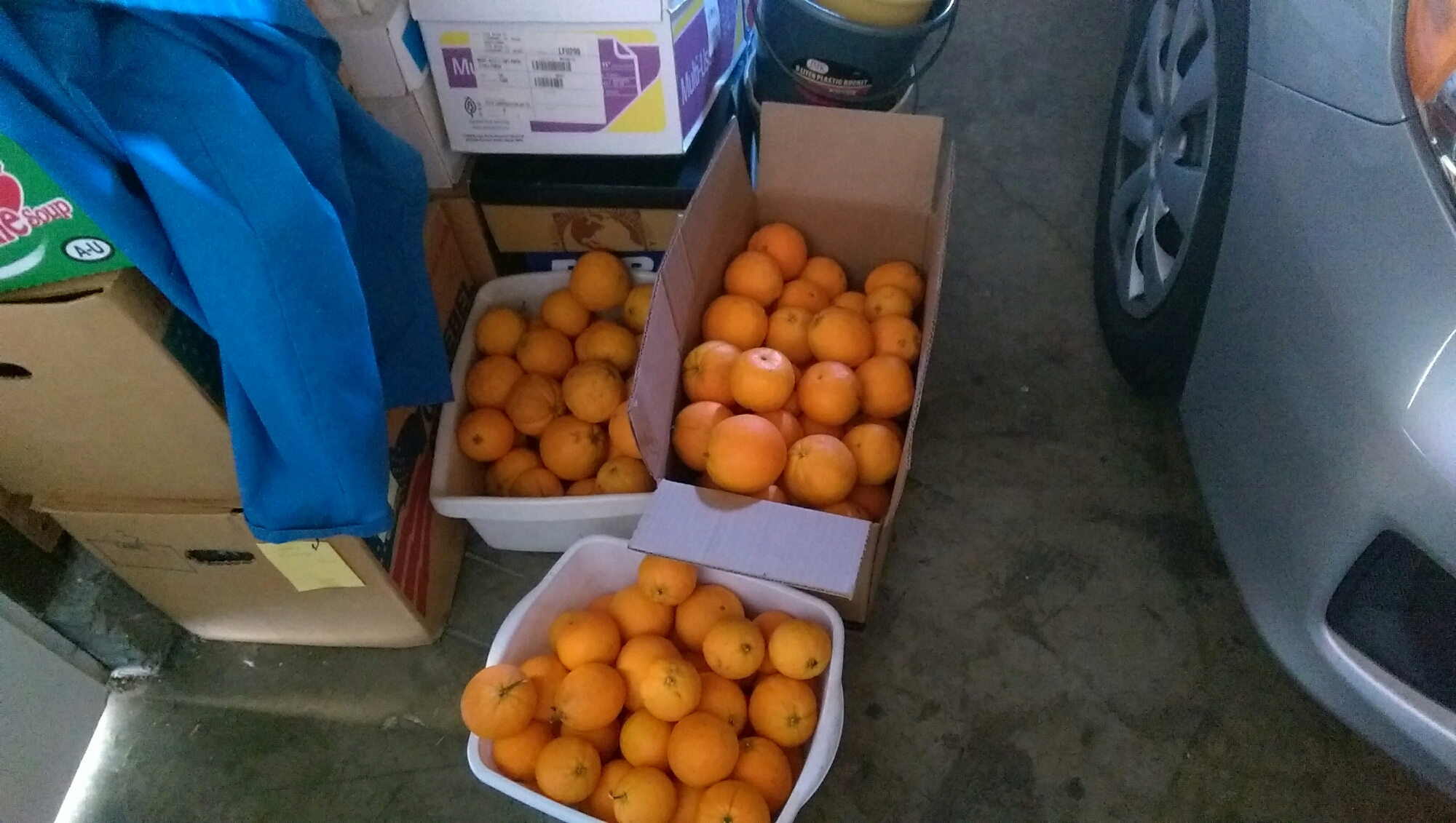 The days leading up to my birthday, i helped my parents all day at Saturday. I was on the roof picking oranges and pruning the tree. I ended up grabbing more than half the tree and coming out with 3 boxes.
The orange tree has some really painful branches. New branches have painful thorns. I pricked myself a couple times. I left some blood on that tree. I hope it grows back stronger.
At the end of the day i think i cut almost 1/4 of the tree off. A lot of branches that are cramped and touching the back of the workshop. I also went to trim off the top of most of the tree because the branches were higher than i could reach with a ladder. This opened up more sunlight to reach the lower branches.
The other thing i did was fix the vent in the ceiling of the restroom. I didnt realize it, but the first time i installed it, i accidentally stuck my duct in too deep , so the plastic baffle that opens up to only allow air out in one direction was blocked off. Everything is all fixed now, so it ventilates really fast.
I saw this fun shirt and i bought myself some presents.
Like this pair of shoes. Because i am throwing away two pair that are too old now.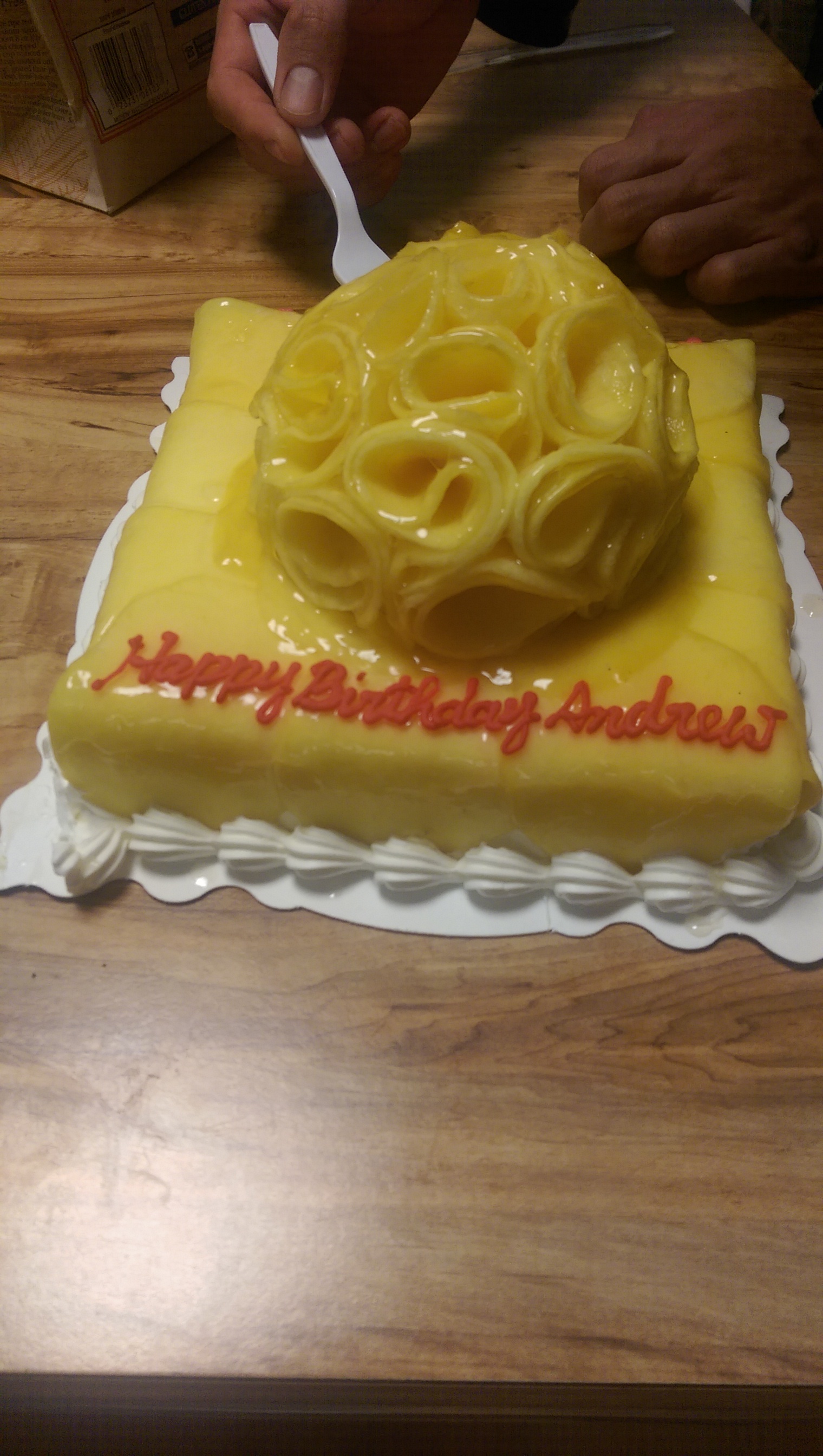 Then during book club they celebrated my bday early because i was flying out to China the next day. It was a delicious cake that worked with the mango that was a little raw.
The last part of the day i dropped by my parents house to give them stuff. They gave me lucky money and prayed for me. I was super happy, and i wanted to cry when my dad said "im sick this year, but ill celebrate your bday next year". I want to hold him to that.
I will be celebrating my bday on a plane tomorrow. Here is to year 32. The year where i get married, abs, and use every muscle i have to help my dad.