One of my favorite friends got married today in Carmel. It was such an exciting time. It was also really exciting getting ready.
So the wedding started at around 5pm, so I had a plan to leave my house around 11am, so we could maybe spend some time in monterey before the wedding. However, that is not what happened.
I didn't want to wear a black suit, so I ended up wearing the suit I wore for joe's wedding. However, I think I must have donated the pair of pants because it was really baggy on me and I didn't like it.
So I couldn't find the pants, so I just went to macy's with sherri and we went around looking for pants that matched the suit. It was a little bit of work I eventually found a pair of pants that were a hint darker than the suit, but it worked for me.
So we get to carmel wedding around 4:45pm. The weather was nice to us, because I thought it would be rainy, however it turned out to be just blue skies with a nice low 60's. It was interesting how they ran their ceremony. Brad's sister was on the groom's side in a dress, so they had a female on the other side dress in a slacks and dress shirt to match.
Their vowels were pretty fun, they had a russian proverb and german proverb to end it.
Then we had flowers to throw at the bride and groom. However, I was near the end of the seating area. So it was more like a football throw if I wanted to get it to them. However, I just ended up only throwing it around 4 chairs over.
The wedding hashtag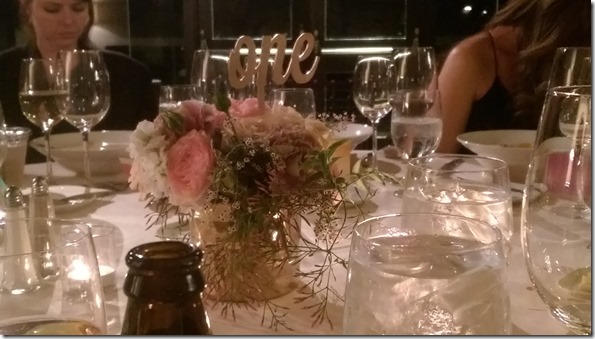 Table decorations.
Best Man Speech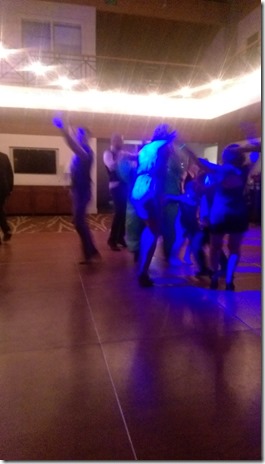 Dancing
It was a really fun wedding, and the area was really pretty.