Florence was a city with a lot of great history and a lot of beautiful statues throughout the city. The only thing i would say that i wish i had done differently about going to Florence was putting it after Rome, and not going to Rome first. Mostly because the air quality was better and the streets were cleaner in Florence..
The biggest attraction they had was this church called the Duomo, which you could see from anywhere in downtown. It was super fun walking around through the city listening to the Rick Steves Walking Tour Podcast. He was able to give so much history, and it made it really easy to feel what i think people back then felt.
What is crazy is how walking down all these streets in Florence, I imagined all the old italians like michaelango just walking around here talking about things. It is amazing to see how old these places are and just how cities can last for so long.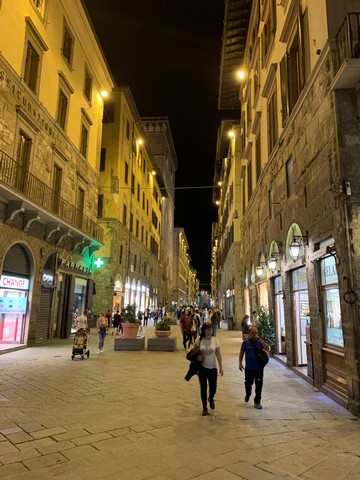 The nightlife was pretty good in florence, the only weird thing about being in florence is that because it is known for it's leather, there were so many high end shops all around the streets as I walked around. I don't know why i wouldn't be expecting that, but I guess i thought i would see a lot more different type of shops around here.
The best museum in all of florence it the Uffzi. It has all the best statues and art work. But a whole bunch of madonna's and baby.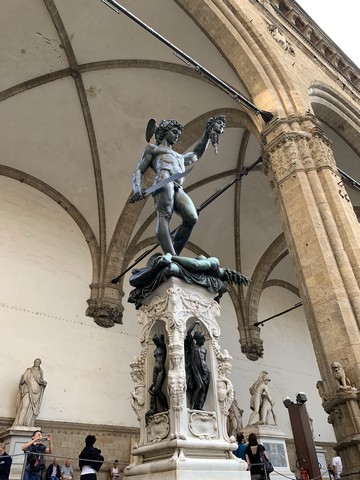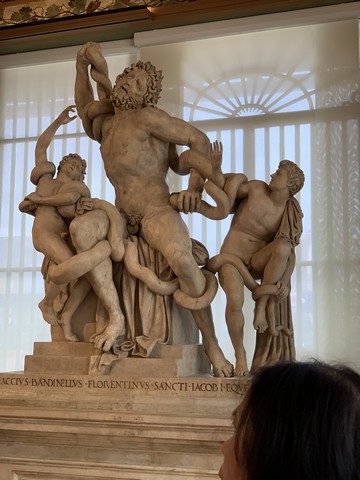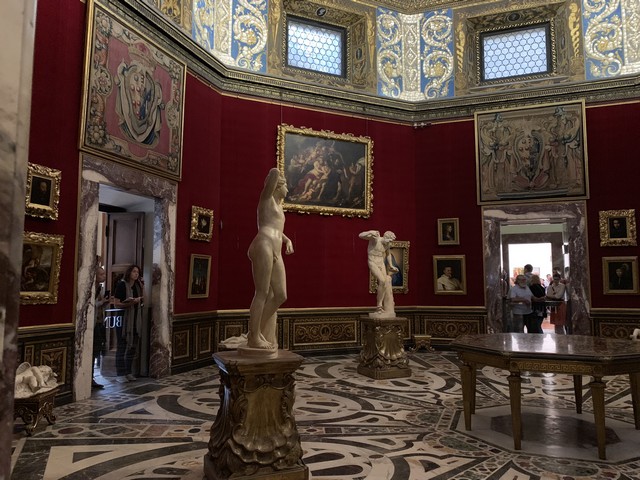 The biggest thing i noticed that differed between rome and florence statues is that most the rome statues are not naked like the Florence ones.
In Florence, I have to look at the Statue of David. I think this is what the Nightwing butt looks like in the comics. 🙂 Once i started taking a picture from the back, you could see people come to the back to take pictures. I watched a couple people zoom in with their camera's on the butt. It was pretty entertaining to see that.
We also took a cooking class in Florence from TuscanBites. We made homemade pasta and tuscany roasted vegetables, garlic bread, and tiramisu.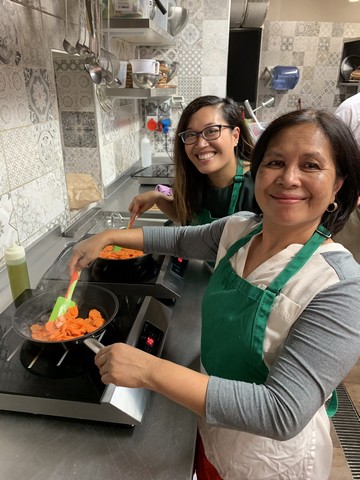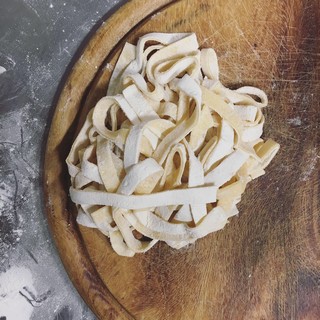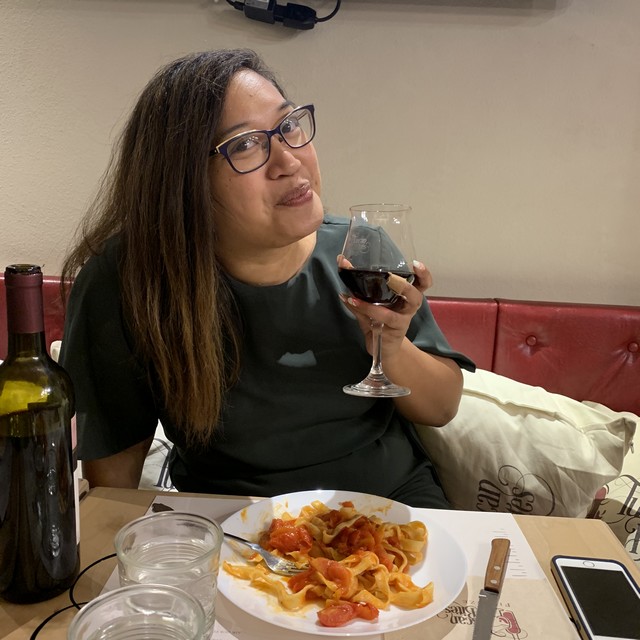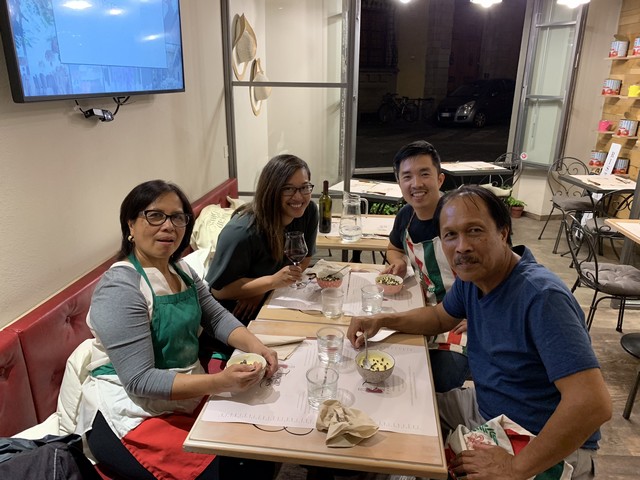 The one thing you might notice in the picture is that we are eating in a restaurant that is not full at all. It is because that restaurant only holds private cooking classes at night. When we arrived at the class, there was no one else taking the class that night. So we had a "private class". There was a lot of wine drinking while we were cooking.
We eventually finished off the florence leg of the trip with a shopping day. Sherri and I went shopping separately from her parents. (They wanted the fancy italian brands like Dolce and Gabbana), and places like Louis Vuitton. While sherri and I wented to the school of leather, and looked for really pretty paper stores in the city.