Waking up for a 7:30 am flight is so tiring. We got out of bed around 5am and started on our trip to the Airport. At 5am, the air quality is pretty good, Smells fairly clean, not the cleanest but like something you would get in the city.
The flight we were taking was so hard to read, because it was not the final destination but a stop. So I think we spent 30 minutes looking for it. Then we had to go to a special boarding area that put us on a bus that would take us to the airplane. The plane was a good 2 miles away from the airport, in between the international and domestic terminals. Since we would have to be outside, we had to hang out in the cold weather to get onto the plane.
Actually most airlines are nicer than United. The stewardess were so nice, and I really like the plane safety video. It had all these cartoons like stuff you should do if you see a fire coming out of the jet engine (you should alert the attendants), how to jump off a plane, how to get into a raft and paddleaway with people. Hahaha, all these fun things.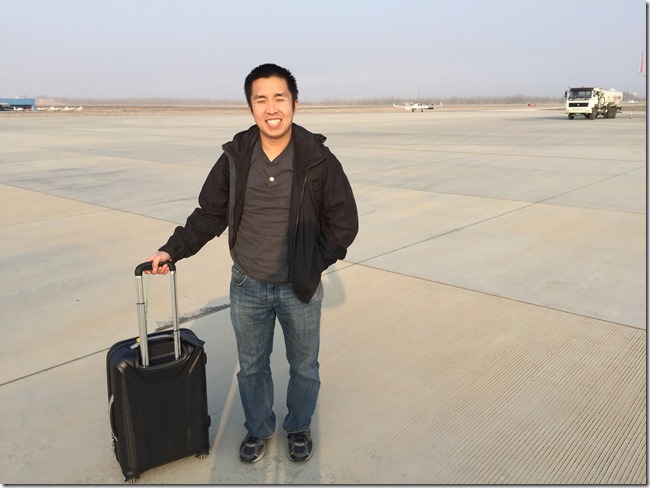 We land in Zhongwei, and this is the nicest small airport. It is the same size as a target store. There was only one baggage claim terminal, and I think only 6 luggages came off the plane, with 4 of them belonging to us. So you saw them turn on the baggage turning thing, and then immediately turn it off once all 6 luggages were inside for pickup.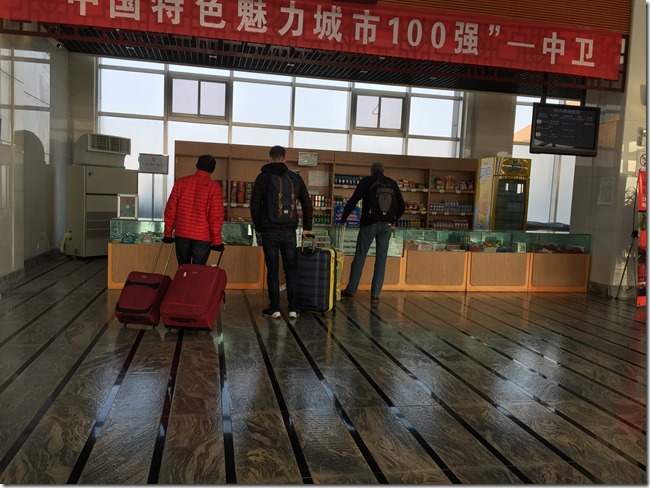 We to buy stuff from the store, but it was closed, and there didn't appear to be a person in sight that could help us. The lady at the front door said "if there is no one there, you can not buy". We were there for 30 minutes and didn't see anyone. I think the other guys AD were there before and it was closed then.
The biggest thing I noticed about Zhongwei is that all the doors that are open to let you in and out have curtains on them. It is to stop the cold air from coming in, and losing too much hot air that happens when you open and close doors.
Since we got here pretty early in the morning, we go to Site A3 for a quick checkout and walkthrough. This will be the base of our operations for at least 3-4 days as we test everything here. They have their simulated head loads and everything else set up here.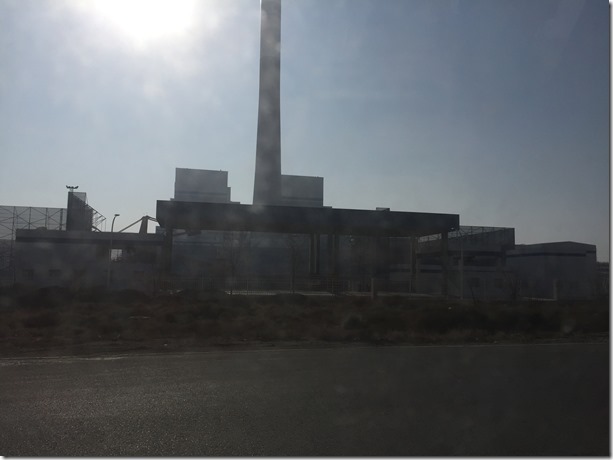 What are my first impressions of Zhongwei, it is a really well developed city that has no people in it. Or the city is large enough to accommodate at least 5x as many people are living there. There were a people around but most were in downtown, not much on the outskirts. Most of the people on the outskirts were the street cleaning crew (ladies that would sweep up the middle of the road). We had to honk at people to make sure they didn't drive in front of us, or for the street cleaning people to move out of the way as we were driving in their direction.
We get to the job site, and it is pretty cold. Maybe around 40 deg F inside. So this was going to be the average temperature we would work on this site for a day or two until the heaters came on.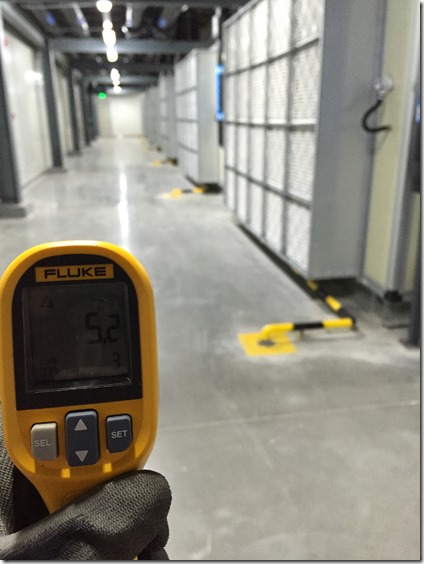 There was a guy we called QY, he is the lead engineer for the project and he would drive and try to translate for us. It was pretty hard, I had a hard time trying to speak mandarin, because I just didn't know too many words out here.
Lunch was really nice, we went to this one restaurant and sat on the 3rd floor. It was interesting how all the dishes came wrapped in plastic, to give the impression that it was clean and not tampered with. It was a pretty cool idea, so I was onboard.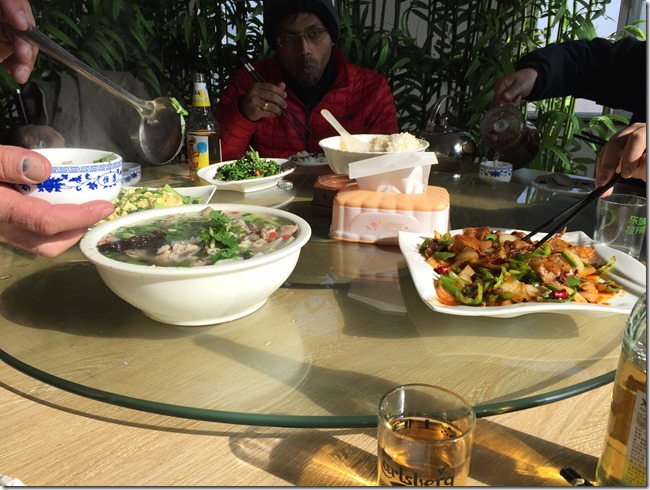 It was interesting eating with Omkar. He is mostly a vegetarian so we had to make sure we got veggies. He really liked the spinich, and the tomato eggs. So he learned those few words so we would know what to order later. order with it later.
The first job site is around 25 minutes away from the office. It is out in the west near the desert mountains. Here is a picture, there is a lot of solar cells near the site.
Here is Omkar setting up the controllers, He was checking to see that the values are correct.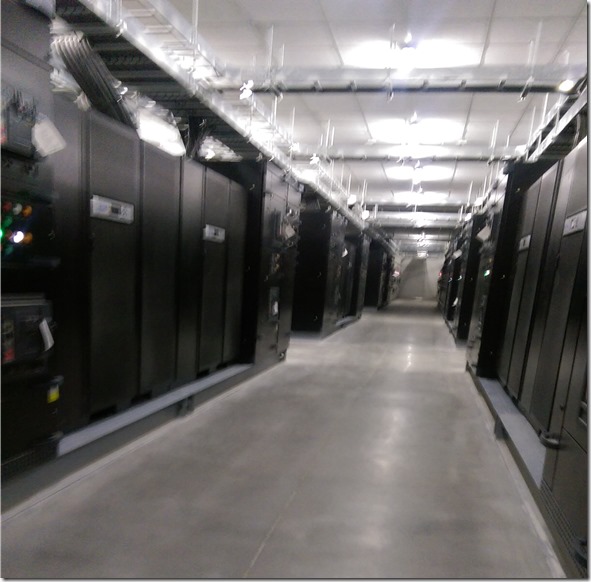 This is the inside of one of the datacenter, the UPS bank.
I had to walk around in booties, so I had these pink fashionable ones.
We finished around 7pm, and then went for dinner. We went down the street to May Café. It was weird walking around downtown, there are a lot of restaurants but nobody inside the restaurants at night. We were the only one that walked into May's Café. All the other restaurants we walked only had the restaurant owners/workers inside sitting and playing on their phone.
So we ordered some food because we were hungry. Oh man, their food sucked, first it was microwaved, they actually bought down the packets to us to show us. Then you could hear them put it in the microwave behind the coffee counter, so when you heard the "bing", you knew one meal was done. I didn't like my poland fried rice, rice was mushy, and the meat tasted a little old. Not going to eat there again.
Tomorrow, I will explore all the dancing people in this city.
Overall, I am enjoying this small city, it is a little hard for me to talk my mandarin to them because they don't understand me. However it is all good.