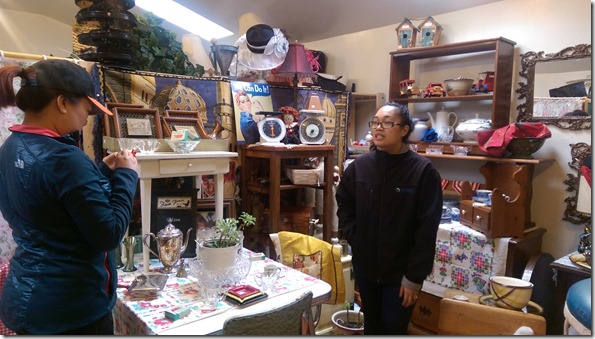 So for the saturday, I went on a quick hike with Sherri and Michelle. We ended up just walking all the way to Niles region (a round trip of 6 miles) to get ice cream. Then I showed them my favorite antique stores.
We were hiding around looking at things.
I love little old school firemen trucks.

Then we ended the night eating at the "vine"