We really enjoy eating at son & garden, it is because they play really good club music, but during brunch time :). We have brought Naomi here several times, and it is one of Sherri's favorite places to go to.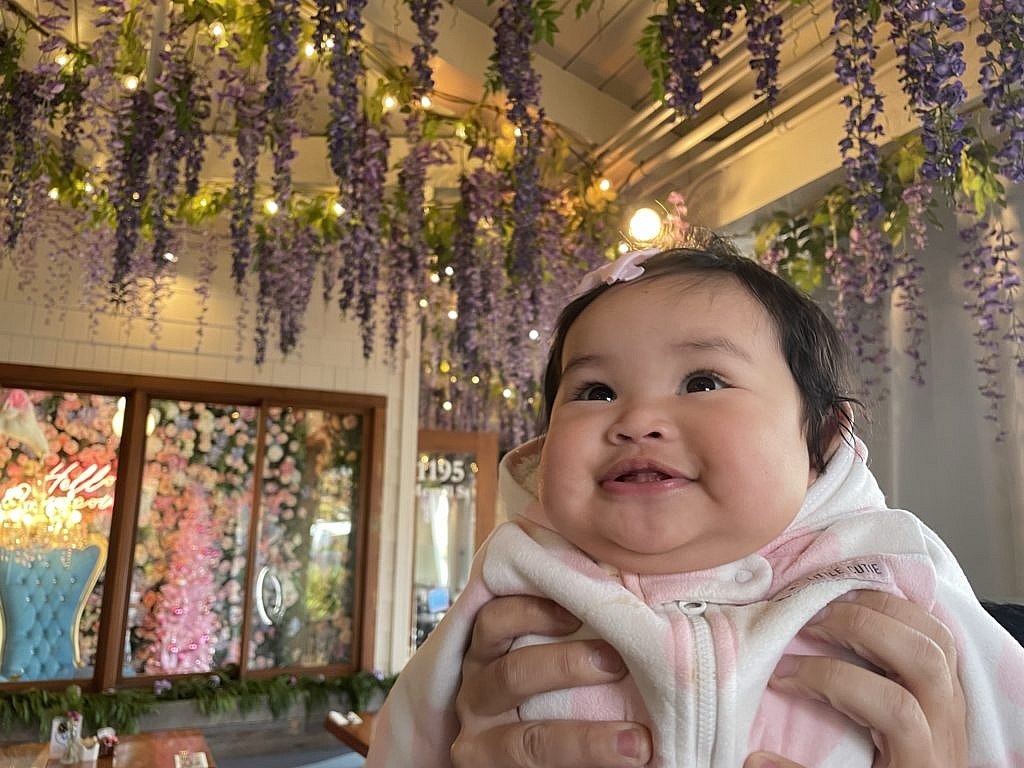 We snuck in a date early in december, where we went to this mediterrean place in san leandro, and then the jo koy show. His show was okay, material is kind of hard to come up with during covid. Our favorite part was when boys2men came out to sing, because Jo Koy wanted every young kid to know what good music sounds like. 🙂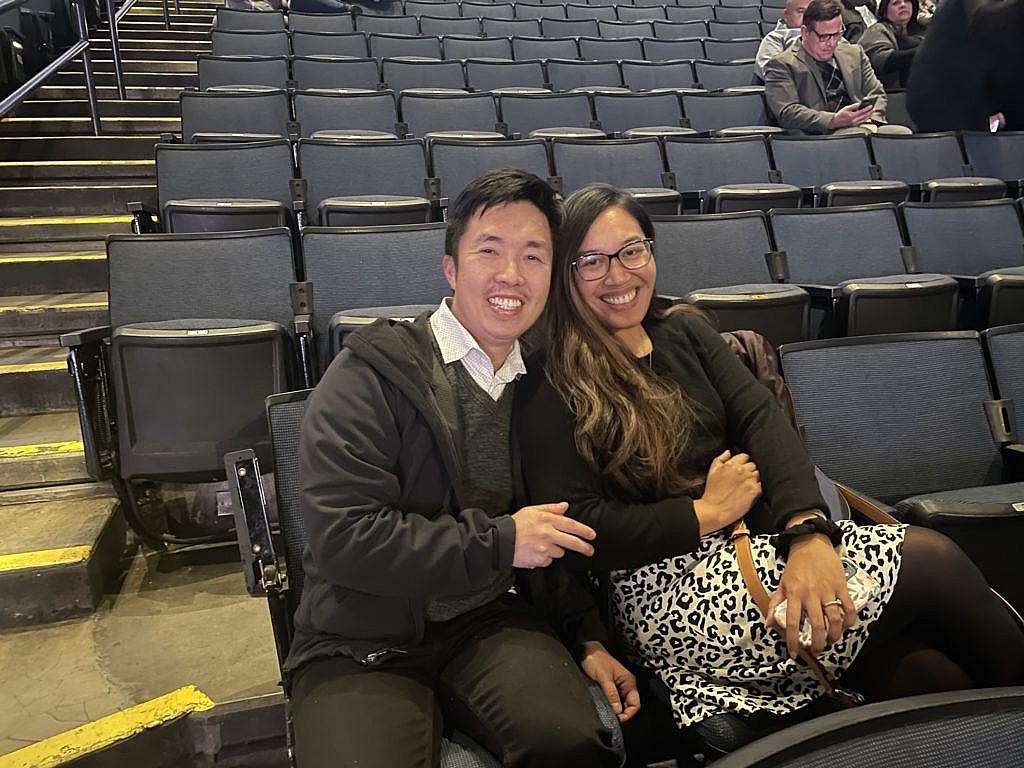 The one nice thing about going to comedy shows is the dj. The DJ was bumping some great music while we were waiting for the show to start.
One of the other things that Sherri and I wanted to do with the baby was take her to as many different experiences as possible. One of them was the Sunol Train of lights, it is the sunol train all decorated for Christmas. It isn't a long ride, only around 1hr 10 minutes. If you are able to get tickets next year, I would bring a blanket and extra warm clothes, because the best seats are the open air carts, you can see all the lights on the side of the train. The bad thing is that it is open air in winter, where the temperature is around 60 degrees. I think this is a fun thing for children, especially if you treat it like a cold picnic and bring a lot of food and snacks.
We went back to the Moustakas Mediterranean restaurant in the middle of december Sherri's birthday. When we went before the Jo Koy Show, the chef/owner told us that the octopus tentacles appetizer was out of stock because she couldn't find any good enough to cook. She also told us to order her Bouillabaisse, because it is amazing. When we arrived the second time, I ordered it, and it was delicious.