One of the interesting thing about chicago is that there are a lot of places you have to pay for. But they have a free Zoo, and Conservatory. So today was my "don't try to spend too much money day." So my friend took me to the conservatory.
So many flowers, and it was nice and warm in there.
I love the macro shots, pretty looking flowers.
That was the front of the conseravtory. After that we went to the Zoo.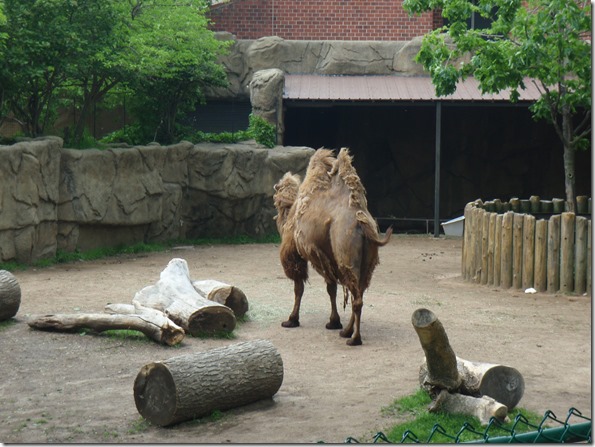 It was a really muggy day, so most of the animals were just sitting around not doing much. There were some monkeys that I saw that were having a lot of fun.
They were longed arm monkeys playing tag with each other, so they were jumping around from branch to branch and cage.
There was also a quick 10 minute thunderstorm, it drove everyone away, and all the animals got excited and started to run around. That made me feel happy.
I wanted to go to this surgical science museum, but they close admission one hour before entrance.
There was a art thing in front of a church. So I was looking at the pictures, I loved this picture with the red sea.
As I was leaving the place, it started to pour hard, so I had to stay inside the church until the 10 minute downpour finished up.
For dinner, I went to this korean Fried Chicken restaurant called "Crisp". It tasted pretty good, and it was cool they had guys on motorcycles that would deliver. It did suck that they would stand outside and I could see them in their uniform.
I had a good look at their butts while I was eating.
Then I was recommended to go to the next place by groupon. It was called "headquarters beercade". It is a bar that has free arcade games, so a lot of pinball, and old school simpsons, donkey kong arcade games. They would show old american gladiator episodes on the tv.
My favorite pinball in star wars episode IV, it had really cool graphics, and the arcade had bar spots to put my beer on. I loved it a lot.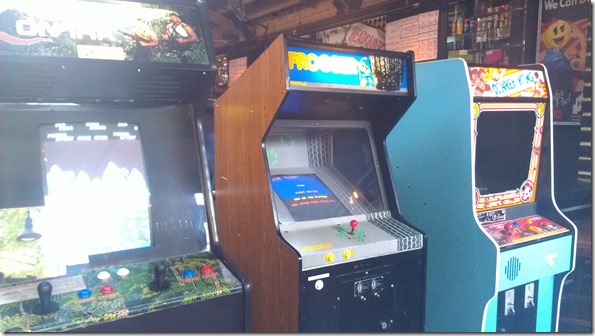 What was my favorite game growing up as a kid, it was contra. As you can see above, I love that game, and if I hear the music I think of 2 things. The 30 lives code, and those two brothers running around shooting the spread gun.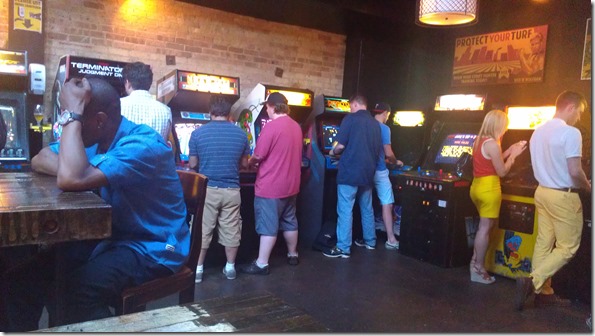 I would want to go to a place like this again if they had one out here.