One of the things we did on sunday was try out a coffee shop in Portland. Just because this is portland, home of hipsters and coffee.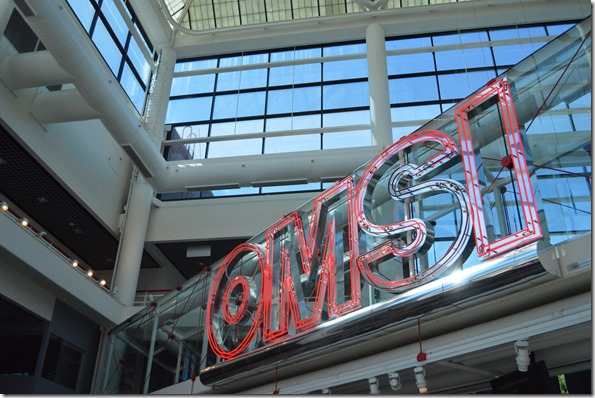 So we then went to the Tech Museum in Portland, it was first sundays, so our tickets were only 2 dollars each. So we got to museum when it opened at 10am. This was good, because when we left later in the day, there was a line out the window.
Here is the best memory from the museum. We paid money to do a tour of a submarine, so we waited in line in the museum until they told us to leave. What had happened was that we were the first in line, and I had to go to the restroom. So when I came back out with Sherri, both Chosen and Jaime were ready.
They and the lady running the tour told me to go through this door. I'm not sure what I was suppose to do. Imagine a plastic cutout of a door. It looked kind of like one side of a saloon door, except it looked like a rectangle with a rounded off edge, there was a hole in the middle. I must have been tired, but I did not understand what they meant about go through the door.
I thought it was like a magnetic door or something to make sure I didn't have the wrong items on me. So what do I do? I just walk straight forward into the door, it doesn't swing open. You see Jamie, Chosen, and Sherri laughing hard, while the lady in charge has a facepalm look on her face. I think I made her day with the most idiotic move of the day. Then the told me I am suppose to go through the hole, because they want to make sure I don't get stuck.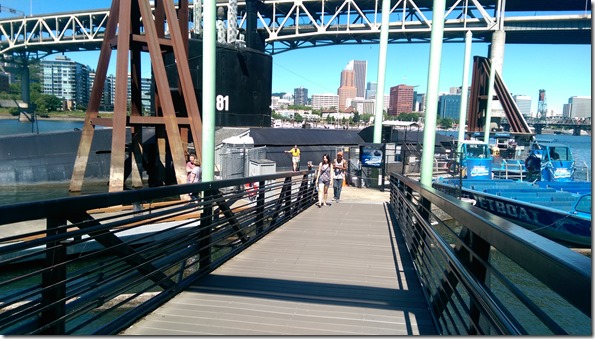 So we get to the submarine, and there is the lady in yellow leading our tour. She wanted it to be fun, so she made fun of us all the time.
My favorite was the torpedo room, and the kitchen. They were talking about how in a submarine to store enough food on the boat, they would put the cans on the floor so you would walk on it. There would be 3 guys sharing one bunk bed (there were 3 shifts on the boat, and no good showers, so everyone smelled like teen spirit)
They were having a dinosaur exhibit, which was really awesome. That is why I loved this t-rex book. Super fun.