Today we went to downtown Island Hong Kong again. We met up with my uncle, aunt, and her friend Christine. She is our resident tour guide, I guess she is retired, because she seems to have time to meet with us everyday.
So we usually just follow her around and she tells us where to go. We followed her to the alleys, where we spent 45 minutes buying fabric/bags. I was hanging with my uncle, while they were buying fabric bags. Then I took a glance and noticed they were the same bags as my shoe bags. So I talked to my mom and my mom went "oooh, I never thought of using the bags like that", so they all went back to buy some more.
That is the baggie of wonders I made.
Then we ran after a bus, to try to make it to the peak. It took 1 hour for the bus to get to the top, with traffic.
What is so special about the peak? It is the highest point in Hong Kong.
So looking down I can see this. And we ended up taking pictures and eating dinner here.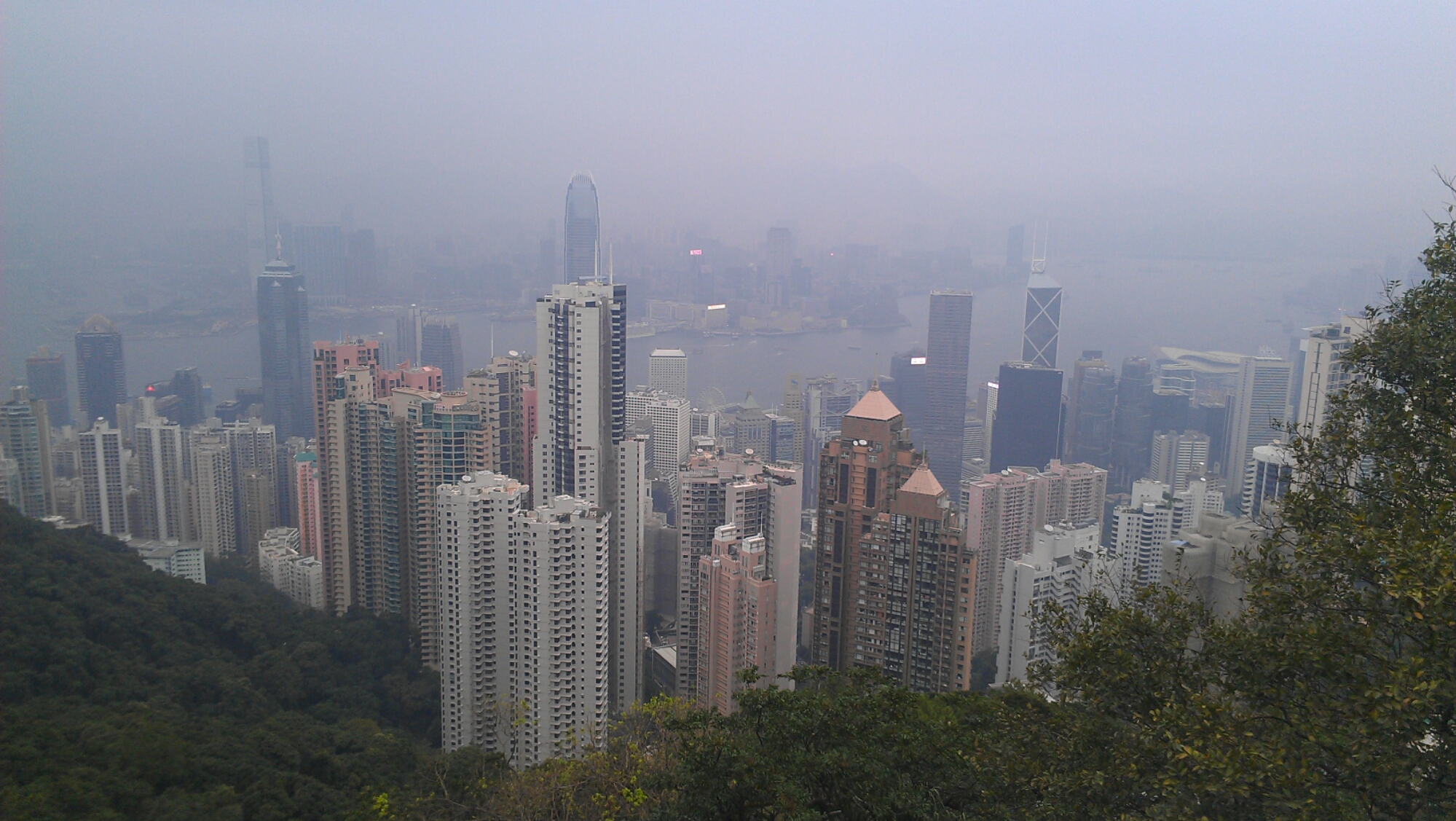 The place was pretty cool as in terms of the weather being chilly up there. There were nice sights and a lot of shopping there. My favorite part is that we family styled every possible meal, which made some of our eating places really cramped.
Then to go back down , instead of taking the bus, we took the peak tram. That tram just went down the hill, so took us 6 minutes to get down. :). Felt like a slow moving rollercoaster. Mostly because it is like a 30% incline.