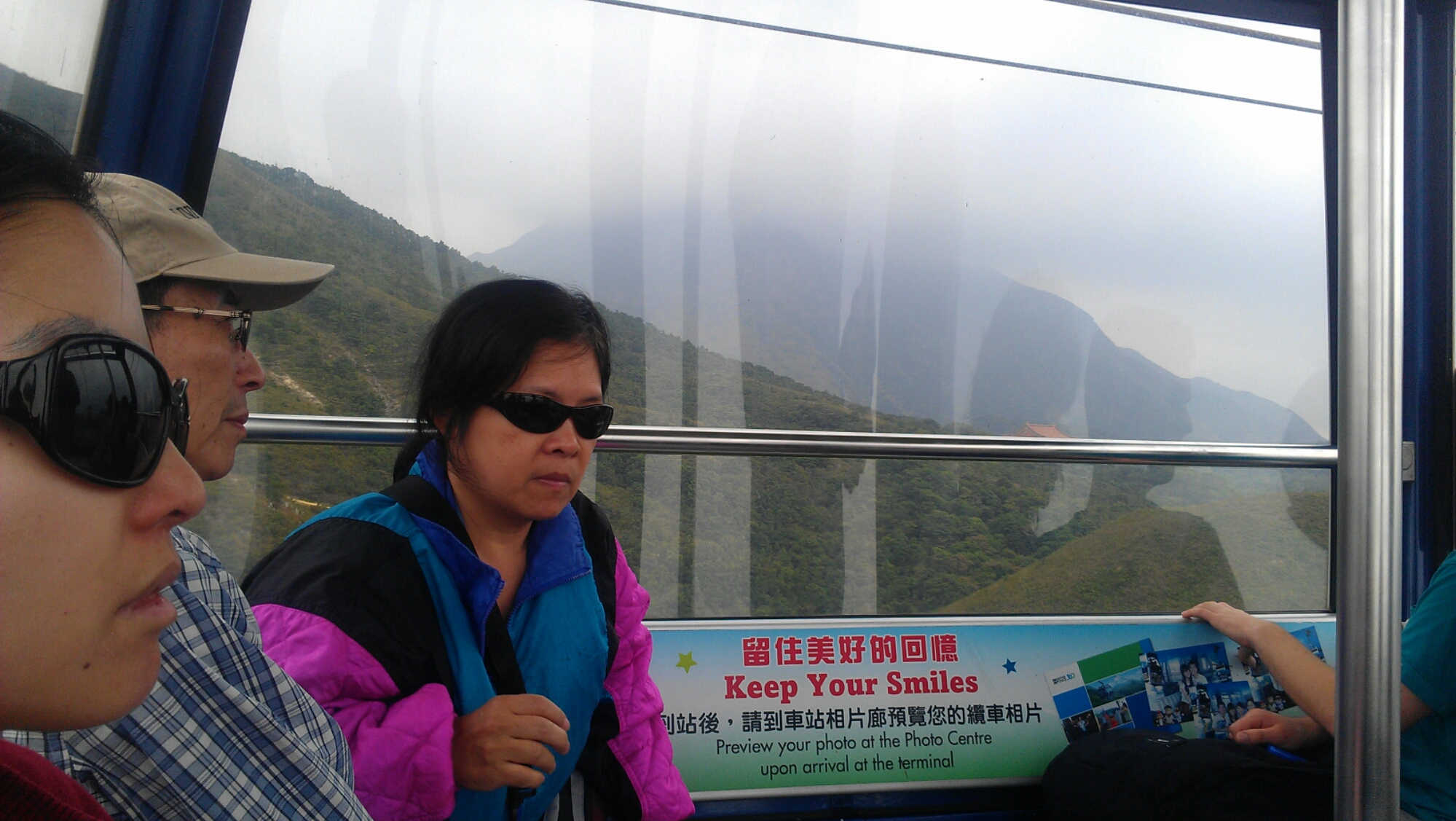 Around noon time, we all took the HK SkyCar to their tourist attraction called Ngong Ping. There are two ways to get there, through the skycart, or bus. Most people take SkyCar, at least one way, makes it a 20 min journey instead of a 45 min ride
Here is a little map that shows the layout of Ngong Ping. It is a tourist village, that has a budda statue, and 2 monastaries at the outskirts of the village.
It is super foggy, so you can't see the statue at the top of the stairs which is ate least 5 more sets of steps of 15. It is a super tiring walk up, my dad and sister had to hang onto me.
From the top.
Then dessert, mango coco tofu pudding from honeymoon dessert. It was delicious, I love my tofu pudding.
This is a picture of my parents and sister. Don't my mom and sister look similar in clothing styles. 🙂 because there is one set of clothes they are sharing!!! :):):):):):):)