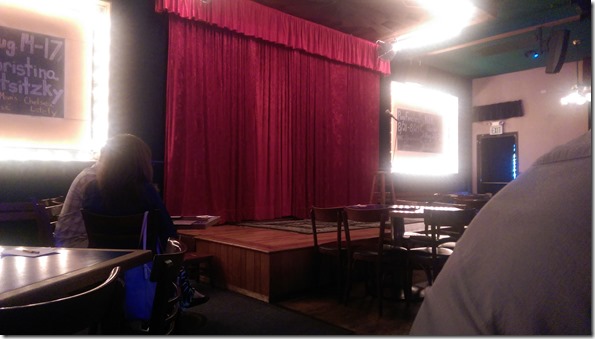 Today was a pretty chill and relaxed day. I had a saturday practice, and Cheng and the girls showed up. So I worked on some throwing and catching drills. Mostly at 2nd base and the outfield.
They are all okay, still trying to help them get better jumps and increase their range. Hzas it helped in the game? Maybe not for a while.
Then at night I went to rooster T with Jenny, dana, michelle, albert, and luke. It was an okay show. There was 1 headliner, and 2 opening acts. The opening acts were pretty dirty, and the main eventer had a couple good jokes. I would say he was like a rookie comic. He didn't really have too many jokes that carried the crowd. Maybe in several years when he has more experience, he will be able to command a room better.
He is a snl writer, but I think he has a very small role for them. Enough to be in the credits, and maybe help write sketches.