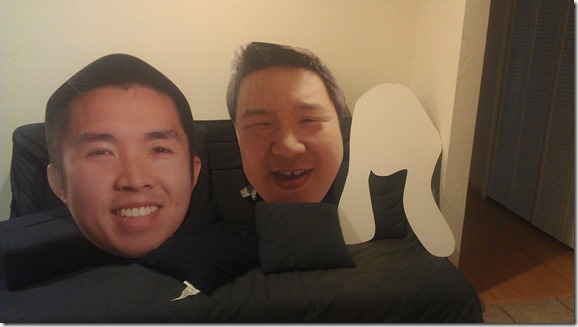 To add some spice to our softball game, I made heads of myself and my roommate. That way our friends can shake our heads during the game. The funny part is where I found the pictures, for my roommmate, I scoured google plus photos until I found a picture that was big enough to use. So we call his face the constipated look.
I took a picture with Jaime's Head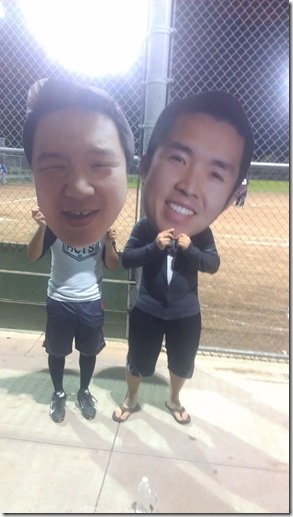 Here we are showing it off during the game. Notice how we swapped heads. Chosen has my head, and I have my own.
Then we went to snowflakes too after work to enjoy an after game snack.