Sherri Liked It A Lot!!! And she drank a lot of wine.
It was a candle lit dinner, but I turned on the lights so I could take a good picture of the food. The meal consisted of the salad with talapia,shrimp, lettuce, tomatoes. With a main dish of skewered tofu, and chicken breasts on a bed of veggies. And a 2004 wine from San Luis Obispo.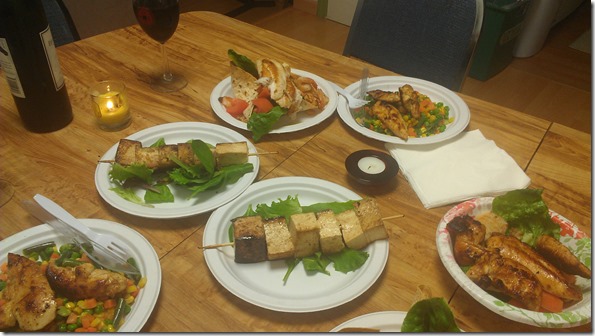 Throughout dinner I had directtv playing "coffeehouse music"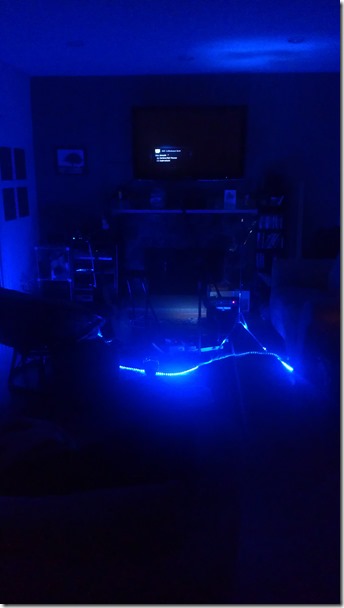 Then I gave Sherri a 45 minute private concert, a mix of bruno mars songs intersperse with other fun songs that I thought would be cool. BSB, Rihanna, Bruno Mars, Oasis, and a couple others. It was like a singalong, only problem was that I did not practice the songs that much, so a couple of them I just flubbed it, because I could not remember how the song went. Other songs, my hands were changing little slow because I drank too much wine to start off. It was affecting my sight reading speed.
Then dessert was cheesecake.
My roommates all came back around 10:30ish. Then we watched my roommate DI on this dating show on the chinese channel. He was there with 2 other guys trying to win a date with the girl. My other roommate and I were so upset that the girl did not choose DI. My roommate was giving really nice and strong response, while the guy that was chosen gave "I don't know, maybe" type of answers.