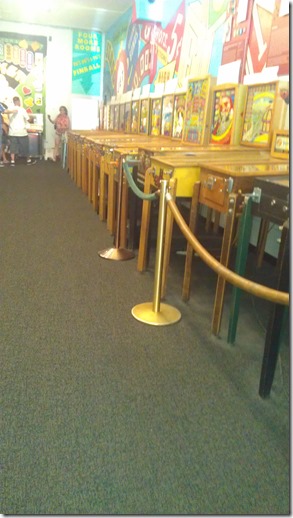 I was at the pinball museum in alameda today. It was pretty cool just sitting around playing pinball. Kind of pricy for 10 dollars, but after playing 20ish pinball machines, I think it is worth it.
There was this interesting thing I saw in the middle room. You just press buttons and the clown danced around. It was pulling on strings on the top, and there is crazy carnival music in the background. Lets say this would creep me out if it started playing by itself.
There were 4 different rooms. The first room had a lot of old school pinball machines. With not too much glamour to it, however the mechanical layout on the machines are really cool.
Then eventually I went to every room, and played some recent ones too like "indiana jones", chose a lot of music on the jukebox and played all these games.